Marion Write
Founder | Producer | Management
Originally from Virginia Beach, VA.
Creating out of Las Vegas, NV.
flodeepmusicgroup.bandcamp.com
STORY
I founded Flo Deep Music Group for one simple reason.  Individuality, I had to separate myself and my people from the rest.  If you know where Flo Deep really comes from, you'll understand the basis for our movement.
Back then, I mean back then before Flo Deep, before Vegas, when I was living in Virginia Bech, VA in the 90′s, my home where it started for me, I was working with Leon Sylvers III in a formal music group, he produced and managed us. Conceptually, our group was RnB, but hip hop was a major influence for myself and others in the group, and especially with Leon working with more rappers from Virginia, it was only a matter of time before cats were helping me string together my lyrics.  I was around 11 or 12.
Due to unforeseen tragedies in my family, with my grandfather passing, I had to leave what I loved, I had to leave my home and relocate to Las Vegas, NV.  Where a majority of my family had planned to move to in the future.  Though I left a great environment, I continued to write rhymes on paper and listened to music.  I used to write over full length albums, I had Nas' "I Am" album and wrote to every song at least five times each, and spit over his lyrics.  I really loved to write music.  I got to high school and continued to do the same thing, even though the evolution of digital recording and analog sort of taking a back seat; budget issues continued to trouble us throughout those years so we used to record with a mic and turntables spinning instrumentals with all of it being recorded in real time to a CD Recorder.  You couldn't mess up, well at least if you did you had to start over.  I think those times really solidified what I wanted to do in the future.
Right out of high school, I managed to hold a few dollars and with the help of a friend we copped a whole recording set up and placed it at me and my cousin's crib.  I started recording myself, producing, engineering and the whole nine.  I started to see a much larger side of Las Vegas and meeting a lot of people.  I started rocking with Immaculate Productions from the WestSide of Las Vegas, a bunch of OG's man, cool people, they used to pay me a few hundred dollars a month to cut beats for them and spit about that life, raw hip hop shit, drugs, pimpin', hood life.  I didn't live that life, that particular struggle was different from mine, I knew plenty about the game but it wasn't my part to play.  With that being said, I parted from that camp and started Flo Deep.
From there, it's been blessings, I've been able to find some real good reliable people to push.  I've had a knack for leading people to their goals so it's natural for me to help manage the artists we have on our roster.  I started dropping records and receiving nationwide respect from different cities.  Cities that had their own triumphs for hip hop.  It's hard to come up out of Las Vegas, but I think we're making a strong statement and from the responses we're moving in the right direction.  Pretty soon, if not already while your reading this, we're going to cut up everything in-house and start pressing these records as well.  Your going to hear a lot about us.  Flo Deep.  That's my life so far.
DOWNLOADS:::
PURCHASE MARION WRITE'S "IT'S MY TIME" – SINGLE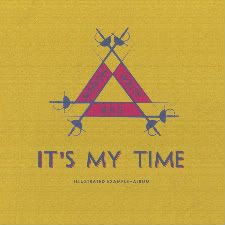 DOWNLOAD THE GREATER GOOD'S "THE GOODNESS EP: INSTRUMENTALS"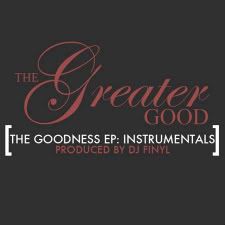 DOWNLOAD MARION WRITE'S "CONTINUOUS PLAY v.1″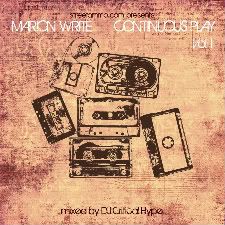 DOWNLOAD THE PERFECT FORMULA'S "THE GOODNESS EP"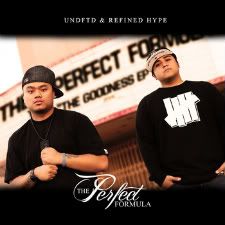 DOWNLOAD MARION WRITE x DJ RTC "WRITE HISTORY"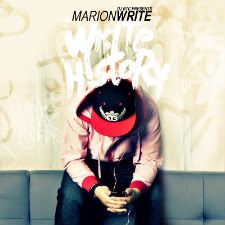 DOWNLOAD MARION WRITE "THE EPILOGUE TO GREATNESS"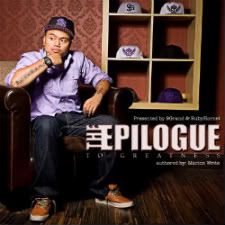 Discography

Chikin Fingrz & Loud Music (2008)
1. Tragedy
2. Seventeen Years Remix
3. Here We Go featuring Bob Phish
4. The Pledge
5. Mr. Popularity
6. I'm Dope Boy
7. Frontin' Wit Ya Stuntin' featuring Lito Fresh
8. Street Cipher pt 1
9. Big Dreams featuring J Wes
10. I'm Free
11. US Placers Freestyle
12. Never Lost
13. The 4 P's featuring LordzTruely
14. Street Cipher pt 2
15. Wake Up Cipher featuring Nique
16. Steppin On My Shoes
17. Nitro Jean
18. My Incredible Freestyle
19. All Over The World
20. Your My Sunshine
21. Love Lockdown Remix
22. One of Those Tracks
The Epilogue to Greatness (2009 RubyHornet & 9Grand Clothing)
1. The Great Intro (produced by Marion Write)
2. Get It Poppin (produced by SB)
3. Live and Let Die featuring Bob Phish (produced by Marion Write)
4. MySelf (produced by Jansport J)
5. So Into Me featuring Theorian (produced by SB)
6. The Greater Interlude
7. Everybody Move featuring Nique (produced by Marion Write)
8. Love Affair (produced by Faahz)
9. Dream Merchant (produced by DJ Dviousmindz)
10. Separate from the Rest (produced by Marion Write)
11. Find A Way (produced by Marion Write)
12. Scene a Beautiful Day featuring Ezra (produced by SB)
13. Classics (produced by Martin "Mookie" Brown co-produced by Marion Write)
14. Coming Back to Break Bread (J. Dilla's Jay Stay Paid)
The Greater Good "The Goodness EP" (2010)
1. Love/Hate
2. Keep It Goin'
3. I'm In Love ft. Verbel E & Fame
4. Higher ft. Nique
5. Extra Love ft. The Remede
6. Group Home
Write History (2010 DJ RTC of RubyHornet)
1. No Introduction (produced by Two3)
2. The Machine
3. Generation Prodigy (produced by Two3)
4. Dreams featuring Domanique Larue & Eden Alexis (produced by SB)
5. May December Cipher
6. Down!
7. Loyalty (produced by Marion Write)
8. My Soul
9. The Conscience (produced by PalSLAPS)
10. Jivin DJBooth Freestyle
11. Slave Raps featuring Lito Fresh
12. Popular Demand Remix
13. Instrumental #10
14. This AIn't a Movie featuring Theorian (produced by Marion Write)
15. Much Appreciated (produced by Trade Voorhees)
16. Over Remix *Bonus
17. Ode To Lu *Bonus
"Monster Music" (2010 RefinedHype 1yr Anniversary)
featuring Radio Ramone & Nique
produced by Mr. Kooman

"Field of the Dollar" (2010)
produced by Two3 (radio request ready)
"Here We Go" (2010 Mixtape Compilation hosted by DJ Kelly J)
produced by Two3
"World Turned No Love"
produced by Two3
"It's My Time" (2011)
produced by Best Kept Secret
PRODUCTION CREDITS:
Marion Write-
"Here We Go" featuring Bob Phish (Chikin Fingrz & Loud Music)
"The Great Intro" (Chikin Fingrz & Loud Music)
"Live and Let Die" featuring Bob Phish (The Epilogue to Greatness)
"Everybody Move" featuring Nique (The Epilogue to Greatness)
"Separate from the Rest" (The Epilogue to Greatness)
"Find A Way" (The Epilogue to Greatness)
"Classics" (The Epilogue to Greatness)
"No Introduction" (Write History)
"Generation Prodigy" (Write History)
"Loyalty" (Write History)
"Slave Raps" (Write History)
"This Ain't A Movie" ft. Theorian (Write History)
"Field Of The Dollar" (radio request ready)
"Here We Go"
"World Turned No Love"
Nique -
"Cynosure" (X.XIII)
Radio Ramone -
"Can't Look Back" (Therapy Sessions)
"Prisoners" ft. SeDrew Price (A Blind Man's Dream)
"As The Night Falls" (A Blind Man's Dream)
"A Blind Man's Dream" (A Blind Man's Dream)
Trayo -
"Black Dozier" (working title) (Trayo Radio)