Radio Ramone
Artist | Creative Director
Born & Raised in Las Vegas, NV
STORY
Fifty years ago, Radio Ramone would have started a Revolution! This is more than words, its heavy soul, it's thought provoking lyrics, it's outside of the box. City kids always grow up fast, and Las Vegas raised Ramone, a drum and break crazy, hip hop head. Named after the boombox carrying, Spike Lee character, Radio Raheem, Ramone pays tribute to one of his favorite movies "Do The Right Thing" with his stage name.
Two decades of Sunday morning sermons, highlighted with gloomy church organs and a drummer who didn't have hands, only sticks, this was the perfect setting for a young, ambitious boy who silently dreamt of turning the pulpit into a stage fit for a hip hop artist. After church Radio Ramone would venture home, hoping his older sister was out so he could wonder through her R&B filled CD collection. In that very room Ramone learned of love, soul, and rythme. This became a secret ritual, an escape from the front yards dirt patches, a vacation from the constant bickering of parents and siblings. Room to room Ramone went, settling into where he would fall in love with his fate, when he got a chance to sneak into his oldest brothers hip hop collection. Back when CDs came in large box cases, hip hop became more than entertainment for this young man, it became a lifestyle. "I would pretend I was every rapper I heard, from Rakim to N.W.A, 2pac and Ahmad down to De La Soul. It was the neighborhood I lived in, the people around me, turned into music. I love hip hop." And so came the evolution of Radio Ramone.
Hip Hop is dead, This is a trending phrase in today's music scene. Radio Ramone doesn't believe it is dead, not one bit. His last project released, "Therapy Sessions" is an intimate mixture of uptempo drum patterns and dark, soulful synths that is nearly irrisistable to head nods. Combined with intellegent yet care free lyrical content and collaborations with rock, blues, and R&B, Radio Ramone's music is for all fans to enjoy, no matter the genre preferred. Up next is "A Blind Man's Dream" set to drop late November of 2010. This is a look into the passions and dreams of Radio. "I try to touch on every end of hip hop. I don't limit myself, or label myself. I make music I like without trying to stick to one sound." A Blind Man's Dream covers many different sounds without compromising the integrity or truth behind the music.
Radio Ramone is a young and undeniably talented rapper capable of dropping knowledge and sick flows in equal measure
–RefinedHype
DOWNLOADS:::
DOWNLOAD RADIO RAMONE'S "A BLIND MAN'S DREAM"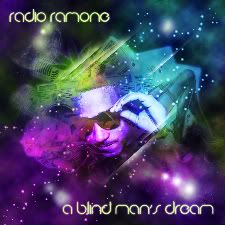 DOWNLOAD RADIO RAMONE'S "PRELUDE TO A DREAM EP"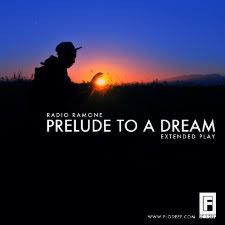 DOWNLOAD RADIO RAMONE'S "THERAPY SESSIONS"

Discography

"Therapy Sessions" January 2010
1. World Needs Therapy
2. Bring Me Down ft. DJ Corbett
3. Breathe Freestyle
4. Flipping Channels
5. There For You ft. Josh Everette
6. Guess Who
7. Reality Check Interlude
8. Testify
9. Go Girl (Barbie)
10. Eye Can See Interlude
11. As Far As Eye Can See
12. Mayor Oscar Goodman Freestyle
13. Run Away
14. Can't Look Back ft. Marion Write
15. Story of My Life
16. I'm Sorry *Bonus
Prelude to a Dream (January 2011)
1. Watch Me Fly (produced by Mr. Kooman)
2. Voicemail
3. Something About Us (produced by Flash)
4. Prisoner's Freestyle (produced by Two3)
Blind Man's Dream (March 2011)
1. Re: Introduction (radio request ready)
2. Prisoners ft. SeDrew Price
3. As The Night Falls
4. Already Gone ft Fame (radio request ready)
5. The Fall [My Love Song] (radio request ready)
6. The Conversation ft. Trade Voorhees
7. Watch Me Fly
8. Track Eight ft. Trayo & Reallionaire Jream
9. Let Me Dream ft. Deena Jeaux
10. Something About Us
11. The Resurrection
12. A Blind Man's Dream
13. This Is Me